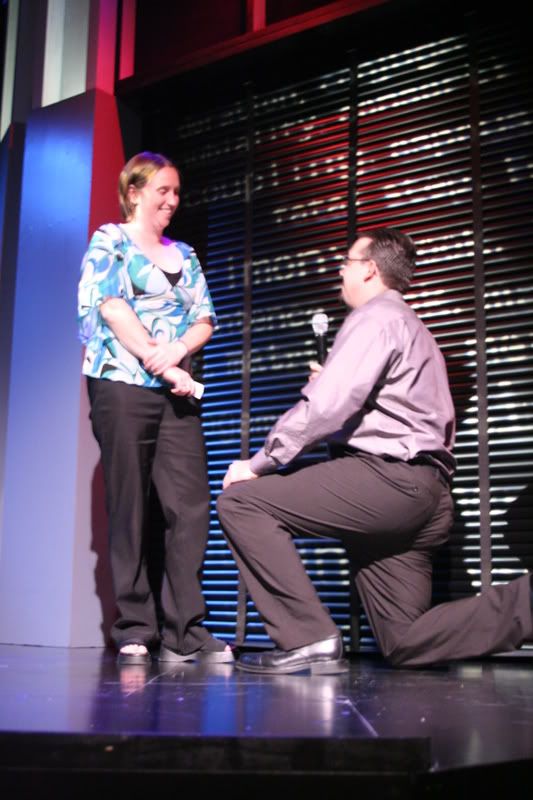 Shawn Michael Lofton of West Chicago was reading the newspaper when he came across the information about the Noble Fool Theatricals production of I Love You, You're Perfect, Now Change playing on May 23, the night he had chosen to propose to his girlfriend, Melissa Lynn Griffith of Westchester. Lofton spoke with Noble Fool to ask for their help in making his proposal memorable.
Before the show, a Noble Fool usher announced that there was a raffle to win various resort and theater prizes. After announcing the seat number that Griffith was sitting in, she and Lofton went up onstage to claim their prize. It was then that he took the opportunity to propose in front of a full house. When Lofton got on stage with Griffith, he said, Melissa I love you with all my heart, you're perfect for me, now change only your last name. Will you marry me?" Griffith nodded her head in agreement, as she was completely speechless.
"I cannot stress enough how wonderful and great the show and the experience has been for us…it was a night we won't forget. I cannot thank Noble Fool and Pheasant Run enough for an exceptional, over the top performance. They have touched me with their inspiration and dedication to entertainment like no where else has," Lofton said.
They plan on marrying May 23, 2009.
Continue Reading